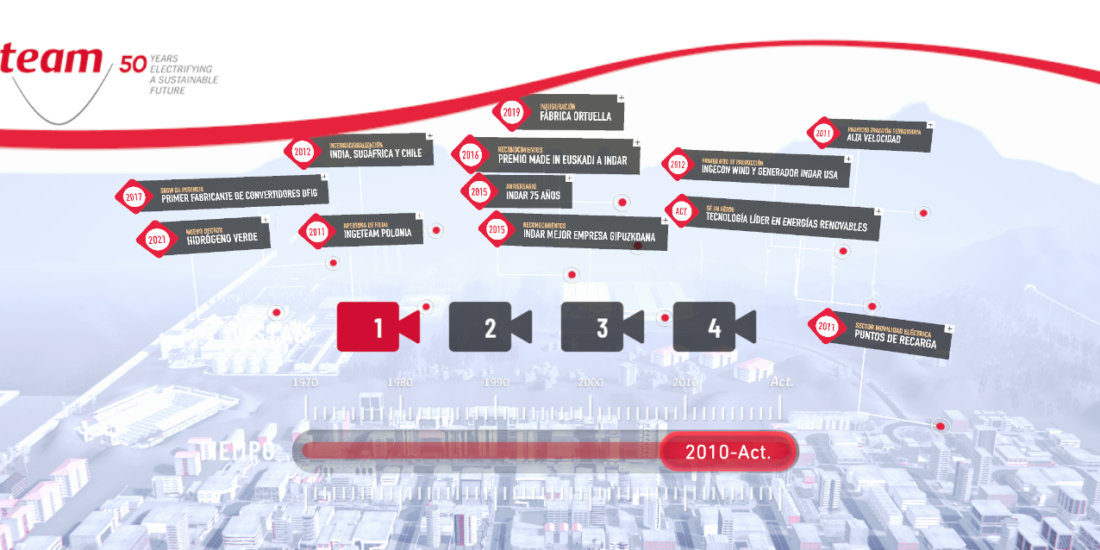 VR as a broadcast and experiential medium
Con motivo de su 50 aniversario, Ingeteam brindó a Oreka Interactive la oportunidad de desplegar una solución que cubría sus necesidades. Instalado en su sede central de Amudio (Bizkaia), el Metawall de Ingeteam muestra su recorrido y evolución a lo largo de su carrera comercial e industrial de forma interactiva.
On the occasion of its 50th anniversary, Ingeteam gave Oreka Interactive the opportunity to deploy a solution that met its needs. Installed at its headquarters in Amudio (Bizkaia), Ingeteam's Metawall shows its journey and evolution throughout its commercial and industrial career in an interactive way.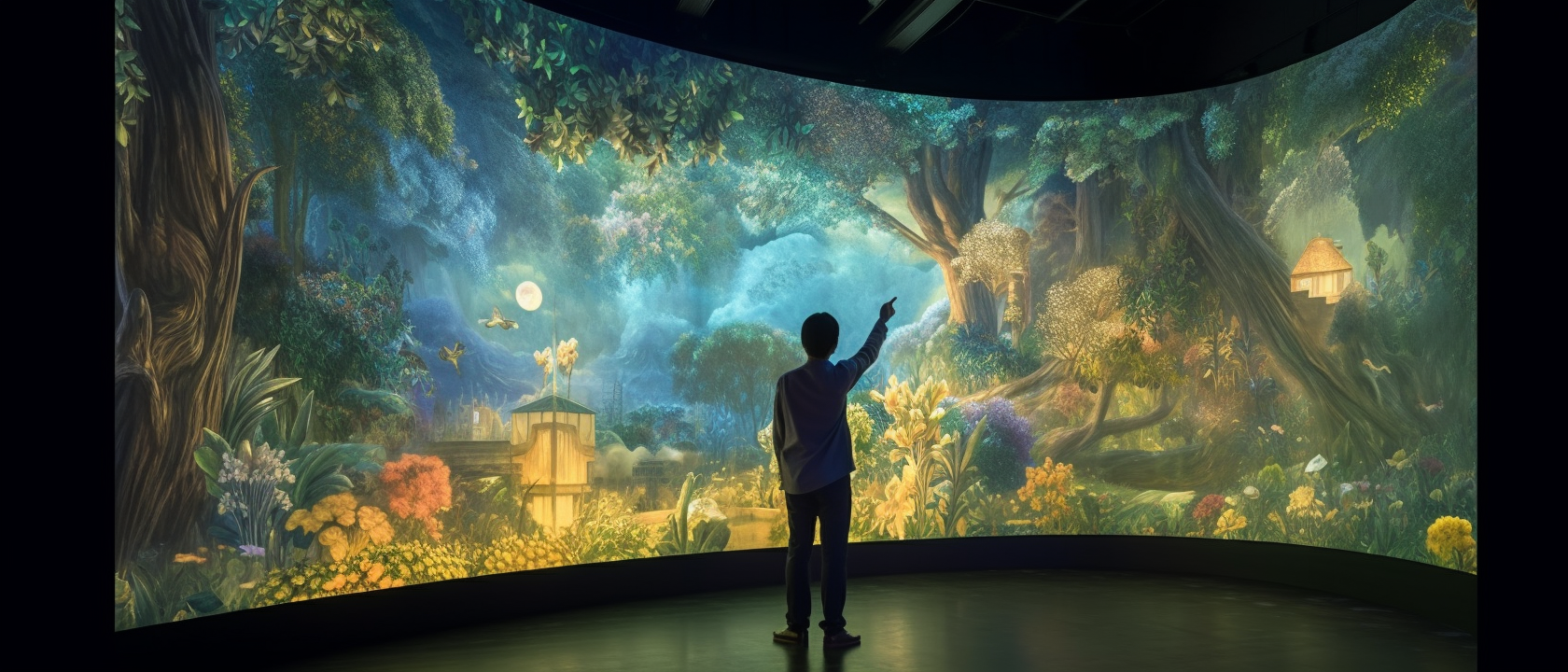 To set up an interactive area for the dissemination and exhibition of Ingeteam's journey and achievements.
Allowing the user to navigate through the years through the key events and events that charted the course and expansion of Ingeteam. The time bar facilitates the forward and backward movement of dates, simplifying the exposition of the growth of the collective and the interactive hotspots, which provide the possibility for both the user and the viewers to delve deeper into the related information.
Category
Brand, Strategy, Meta Wall
Our team has accumulated more than 70,000 hours developing solutions for Augmented Reality, Virtual Reality, Mixed Reality, as well as interactive spaces for showrooms and events.