VR simulator with haptic trigger
In this Virtual Reality simulation project, we have gone a step further by adding haptic feedback at the moment of firing, so that users can feel the difference between firing a light musket or a heavy rifle.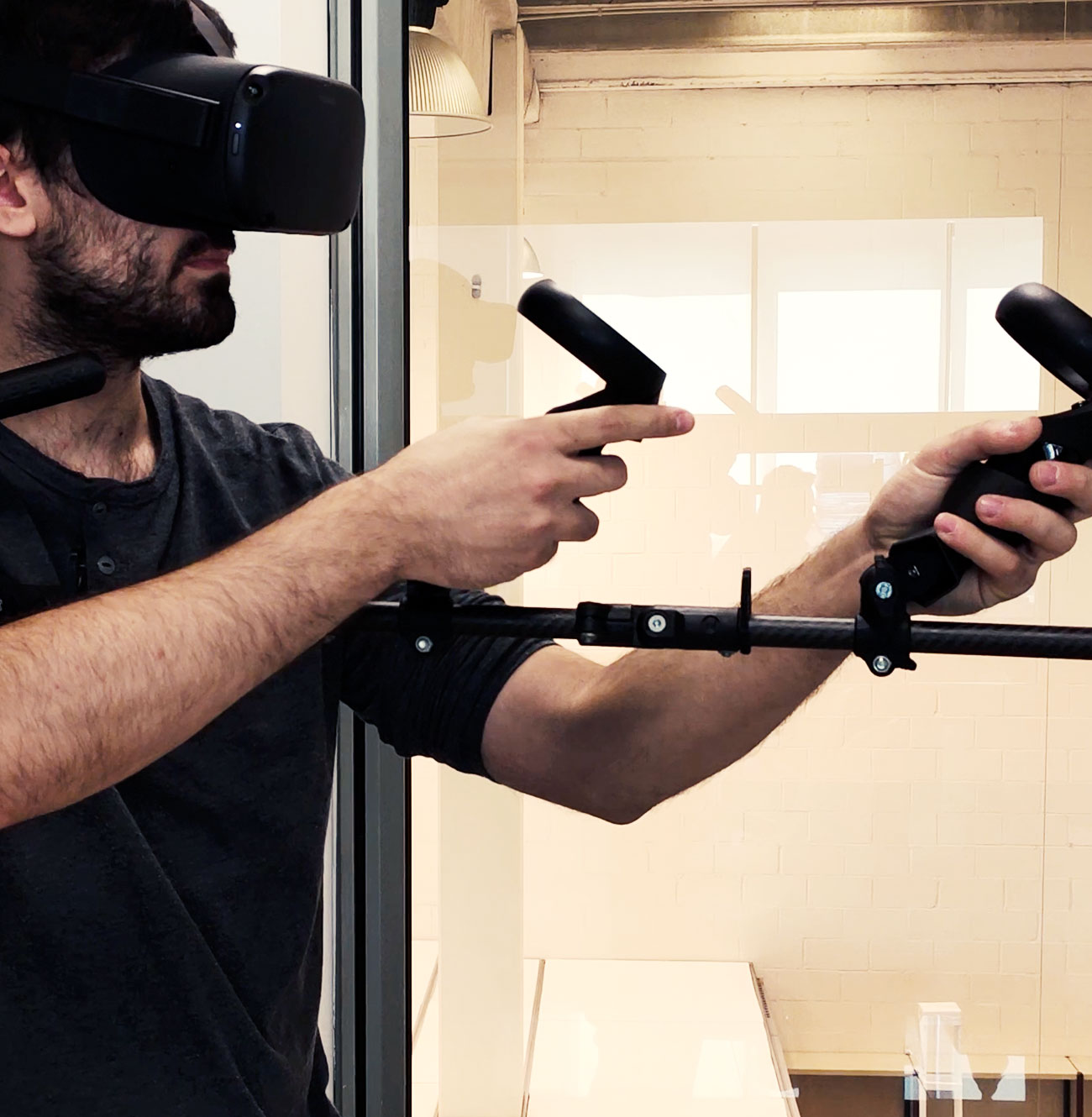 Development of a realistic shooting simulator with haptic feedback for greater immersion.
Historical weapons simulator developed together with the Eibar Arms Museum in which the original 18th century shooting range has been digitally reconstructed, along with 3 emblematic weapons. Users can enjoy an authentic experience through the loading and firing processes of the weapons.
Category
VR, Simulation, Historical Culture
Our team has accumulated more than 70,000 hours developing solutions for Augmented Reality, Virtual Reality, Mixed Reality, as well as interactive spaces for showrooms and events.