XR technologies in marketing
XR (Extended Reality) technologies are revolutionising the way companies communicate with their customers and promote their products. Combining Virtual Reality (VR), Augmented Reality (AR) and Mixed Reality (MR), the possibilities for marketing are virtually endless. These technologies offer immersive and personalised experiences that capture the user's attention, providing a unique interaction with the brand.
Discover how XR technologies transform marketing, immersing your customers in unique and memorable experiences to drive your brand's success.
The application of XR technologies in marketing allows companies to stand out from the competition, creating impactful and memorable advertising campaigns. It also facilitates the collection of valuable data on consumer behaviour and preferences, allowing companies to adjust their strategies to achieve better results and a higher return on investment.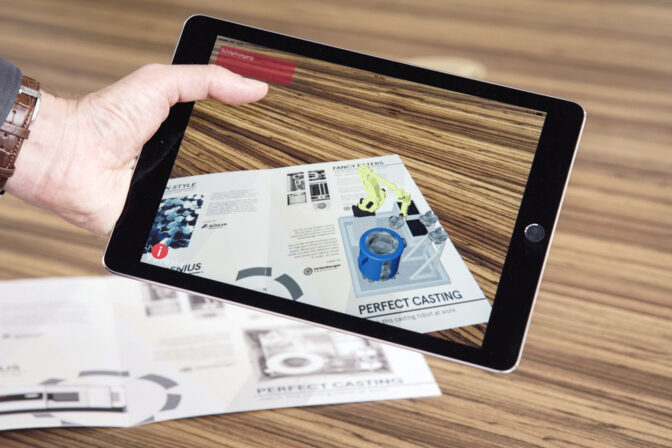 Benefits of applying XR in marketing
Innovative and impactful solutions
Increased engagement and retention

Unique brand experiences

Innovative and viral campaigns

Valuable data & improved ROI
Are XR technologies expensive to implement in marketing?
Although the initial investment may be higher in some scenarios, the return on investment and the impact on the audience compensate for the investment in a short/medium timeframe. In cases such as product configurators, costs can be similar or even lower depending on the project requirements.
Is it necessary to have technical knowledge to apply XR technologies in marketing?
When it comes to enjoying the benefits of XR technologies in your company, it is not necessary to be an expert or to have a qualified in-house team for this purpose, although it is advisable to collaborate with a team or company specialised in the development of XR solutions to ensure the successful integration of these solutions.
Are XR technologies suitable for all sectors of industry?
While some industries may benefit more than others, most can take advantage of XR technologies to enhance their marketing and communication strategies. They are a unique tool for events, trade fairs and showrooms, being the focus of attention from minute zero.
How can I measure the success of a marketing campaign with XR technologies?
How can I measure the success of a marketing campaign with XR technologies?